Gain FREE Access to Museums in New Jersey and New York
The Friends of the Library have generously donated museum passes for use by Glen Rock residents. Passes will be checked out onto a patron's library card and are due two days after borrowing (passes are never due on Sundays or when the library is closed).
Please note: your card must be in good standing.
See our full policy for more information.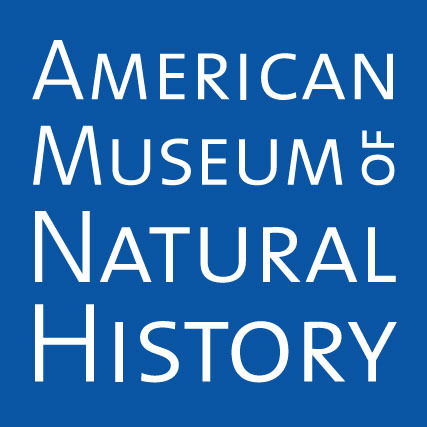 American Museum of natural history
One of the largest museums in the world, The American Museum of Natural History offers a collection of over 33 million items which are displayed on a rotating basis. Located right across the street from Central Park, it offers a planetarium, 45 exhibition halls, and a library. Each coupon admits 1 person . Using this coupon helps you save up to $23.00.
Coupons are limited to 1 per family per year and available at the reference desk for Glen Rock Library card holders in good standing.
Boscobel House & Gardens
Overlooking the Hudson River in Garrison, NY (near Cold Spring), Boscobel is a Neoclassical mansion containing one of the finest collections of decorative arts from the Federal period. There are 68 acres to explore featuring lush gardens and a woodland trail. This pass admits one adult plus 3 guests of any age (children under 5 are free) to a guided tour of Historic House Museum; access to grounds & seasonal exhibitions; a 10% discount in Design Shop. Using this pass will save you up to $72.00.
Brooklyn Botanic Garden
The Brooklyn Botanic Garden Museum Pass entitles up to 2 adults and accompanying children under age 16 to free general admission to the gardens. The Pass does not include special festivals or member's only events. Admission is free every Tuesday to The Brooklyn Botanic Garden. Museum pass is not needed on Tuesdays. This pass will save you $30+.
Children's Museum of Manhattan
This Upper East Side museum boasts five floors where children can have fun exploring hands-on exhibits. Workshops and performances are available for no additional fee. Each pass admits 4 guests (2 adults and 2 children, or 1 adult and 3 children). Using this pass helps you save up to $56.00.
The Frick Collection
The Frick Collection is an art museum housed in the Henry Clay Frick House on the Upper East Side of Manhattan that exhibits masterpieces by artists such as Bellini, Rembrandt, Vermeer, and Goya. Each reservation admits 2 adults. Please note children under ten are not admitted. Using these passes help you save up to $44.00.
Guggenheim Museum
The Guggenheim is a modern and contemporary art museum designed by the famous architect Frank Lloyd Wright. They have a continuously expanding collection and featured exhibits that change throughout the year. Each pass admits 4 adults or students. Using this pass helps you save up to $100.00.
Intrepid Air, Sea, And space Museum
This floating American military and maritime museum is housed on the former WWII aircraft carrier located on the west side of Manhattan. Visitors have access to the submarine USS Growler and the Space Shuttle Enterprise. Great for all ages. This pass admits 6 people. Using this pass helps you save up to $198.00!
Liberty Science Center
Located in Liberty State Park, Liberty Science Center is committed to inspiring the next generation of scientists and engineers through fun, interactive science and technology exhibits. No pass required. Bring your valid Glen Rock Library card with you when you visit to receive a $3.00 discount on admission. Discount applies to the cardholder and cannot be combined with any other offer.
montclair art Museum
Located just 30 minutes south of Glen Rock, the Montclair Art Museum is the first museum in NJ that granted access to the public. They exhibit American and Native American art and run educational programs. Each pass admits 2 adults and any children from their household. Using this pass helps you save up to $24.00.
MORRIS MUSEUM
The Morris Museum's mission is to elevate the cultural consciousness, excite the mind and enhance the quality of life by advancing the understanding and enjoyment of the visual and performing arts, natural and physical sciences and humanities. Each pass admits 2 adults and 3 children. Using this pass helps you save up to $41.00.
new york historical society
As the oldest museum in New York, the NYHS seeks to engage the public in the cultural, political, and social history of New York City and our country. Their extensive collection features artifacts, materials, and art which are presented year-round through deeply researched exhibitions. This pass admits 2 adults and any children. Using this pass helps you save $42.00+.
New york transit museum
Formerly a subway station, the New York Transit Museum houses historical artifacts from the NYC subways, buses and rail system. It also features a permanent and rotating collection of transportation themed exhibits. Each pass admits 2 adults and 4 children. Using this pass helps you save up to $40 on your visit.
storm king art center
Storm King Art Center is an open-air museum located in Mountainville, New York (approximately 45 minutes from Glen Rock). They house one of the largest collections of contemporary outdoor sculptures in the country. They have a variety of rotating exhibits that compliment their permanent collection and are open from April through November. Each pass admits 2 adults and up to 4 children from the same household. Using this pass helps you save up to $68.00.